category :
amuserings & musings
paul rudd…i seriously always will. i saw clueless and that was it.
paul rudd forever!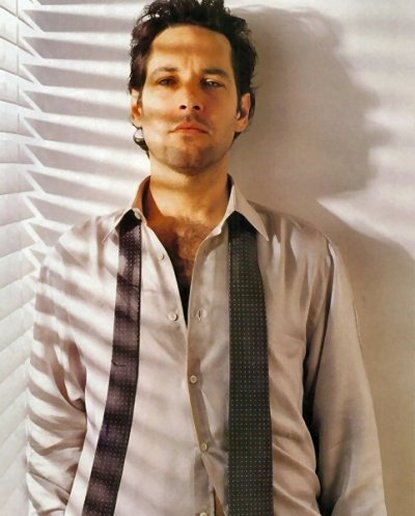 he's hilarious in almost everything he does — even unintentionally hilarious. and he's adorable. i dare say: adorkable. besides, i'm a complete sucker for boys with dark hair and blue, blue eyes. it's tragical, really, i just can't resist at all.
and you know my love is real when i love him even after learning he's from kansas (technically, born in new jersey, raised in kansas). because we all know of my absolute HATRED of all things kansas-related.
i make an exception in this case, of course.
"God, I hate mustard. I don't like condiments. Condiments in general I find unsettling. I don't like ketchup. I don't like mayonnaise. I didn't have salad dressing until I was in college, I swear to God. I wasn't ready. When I was a little kid I wouldn't eat cucumbers unless my mother cut out the seeds. That behavior should not be tolerated, first of all. My mother did a horrible, horrible job. Thankfully I can now eat a whole cucumber." — Paul Rudd
i almost want to go home and watch clueless, but i have 300…so…300!
do you know how i know you're gay? you love paul rudd
comments :
nada mucho
mine :